Good news 🙂 FridayPhrases will continue.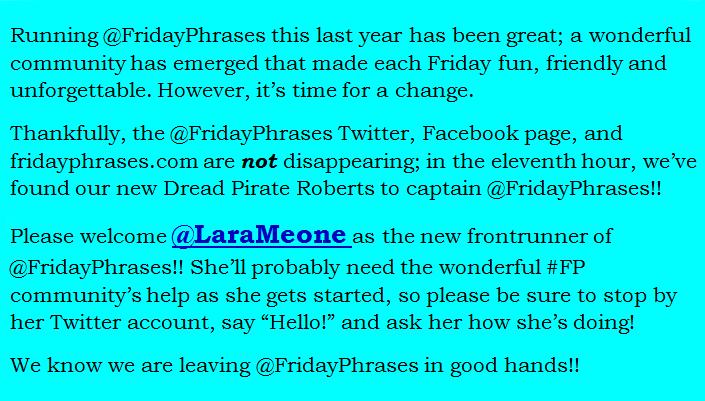 I am pleased about this. I'm glad someone's going to be running the show and that the prompts will continue.
This week it was hard to pull in as I have been powering through the end of the NaNoWriMo, but I managed to squeeze in a few tweets.
This week's prompt: Gratitude. (Very fitting, I thought.)
My tweets:
People kept  telling her there was so much in her life to be grateful for. But she couldn't see it. Where were these things hiding?
Gratitude to see her bed. Aching feet and tired eyes. Soft covers. Sleep. Tomorrow be damned.
She was grateful for every word that flowed from her fingertips, through the keyboard and into her story. Not long to win #NaNoWriMo 🙂